6 tags
3 tags
6 tags
Something Fishy
After days of searching online for a breakfast buffet place, Robin and I decided to go for Something Fishy. Being late sleepers that we are, it was a struggle to get up early on a Saturday morning with the buffet closing at 10 am. My first plate! Scrambled eggs (the one I was looking forward to), hotdogs, siomai, fried rice, bangus, pork, beef tapa (which is really gyudon), pork, shanghai...
5 tags
Studded Denim Jacket
Click here to purchase! :)
6 tags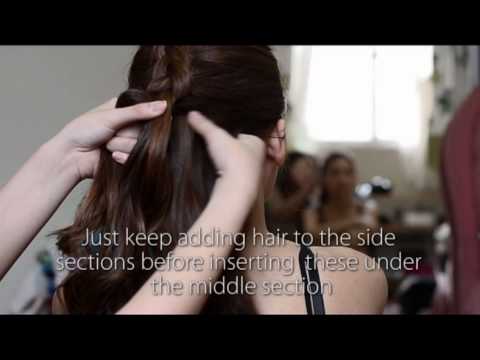 7 tags
Bears On My Nails
I've got my eyes on you.
4 tags
Lemonade
Like I mentioned in a previous post, I rarely put on a lot of make up. So when I got the chance to attend a wedding reception last Sunday, I had to take a photo! Especially since I was able to apply falsies successfully. The overall look (lime + pink) reminds me of lemonade, hence the title. :)
11 tags
Short Post
Hello everybody! I'm selling a bunch of shorts on Multiply :) If you're interested, just click on the product names to direct you to the order link and item specifications! Special thanks to Patty Lloren for being my model :) High Waist Royal Blue Ombre High Waist Gray Blue Ombre High Waist Galaxy Ombre Shorts High Waist Classic Levi's High Waist...
10 tags
Fun Day
Robin surprised me with what we would call a "fun day" before we started working. We recognize that working life would mean seeing each other less especially since we were always together in college, so we tried to maximize our vacation with some fun activities! First stop was in Nuvali (Sta. Rosa), where we had lunch in Buffalo's Wings n' Things combined with...
7 tags
Fashion 21 Warm Salmon
A lot of my friends know that I'm a sucker when it comes to cheap finds. I practically sales talk them into buying products I think are great in quality and yet light on the pocket. Most of these include make up products, because I take my time going through blog reviews, Youtube videos, and department stores looking for new things to rave about. I guess one of the reasons I'm into...
6 tags
Ombre Shorts
Before and after photos of the denim shorts from this post :) High waist denim shorts before the ombre process. While hanging to dry :)
9 tags
Random Things In My Room
Just toying around with the settings of my camera. I wanted to achieve the vintage photo look without the use of Photoshop. It's funny how I used to abhor my D5000 more than a year ago. I guess not everything is about the camera model, but how you use it :) A pink whiteboard piggy/bear bank given by my cousin. My Lumix LX5. This camera takes incredible video footage, but is a pain to...
6 tags
Au Naturale
The best shoots are the ones done with friends. I'm trying to spend as much time with friends as possible before I start working. Yesterday, Eunica and I finally had the chance to spend an entire day catching up and of course, shooting. I'll miss seeing her in school and car pooling with her. I still can't believe my life as a student is over!  HMUA & Photo: Liz...
6 tags
Kylie Verzosa
8 tags
Fresh and Glowing
6 tags
A Day of Colors
5 tags
Guess Who Again!
Working on a small painting of my most favorite local celeb! :)
4 tags
Citrus
Eunica and I had a few hours to bond during the Christmas break, and it's no surprise that the time was spent with me doing her hair and make up! I took a couple of photos before she left for a dinner party just so the look wouldn't go to waste. :) Don't you love the citrus shades along with the full waves? I especially love the lip color!
5 tags
DIY Pearl Collar
5 tags
Merry Christmas!
I know i've really been busy with school to update my blog, but let me just share this holiday greeting with my dog Rocky :) Merry Christmas!! Two more months and I'm finally free!
5 tags
Festive Colors
Model: Eunica Lim  HMUA & Photo: Liz de Asis
6 tags
Something Different
Different curls with a different look and theme. I'm loving this set despite it not being the original plan I wanted to go for. :) If you have noticed, my blog is beginning to fill up with Eunica and Patty. I love these girls! Putting make up on them is a dream! They're like my real life Barbie dolls :) And aside from being super pretty and awesome to work with, they're...
5 tags
Good Morning
Model: Patty Lloren HMUA & Photo: Liz de Asis
8 tags
Roses
5 tags
7 tags
4 tags
Levi's
Last month, I participated in a Levi's "ambush makeover" type of project wherein the team would spot and take photos of people wearing Levi's clothing. I also got my photo taken wearing Levi's clothing, while the three other girls were wearing trucker jackets and a vest. :) Photo: Ira Giorgetti (Some) H&MU: Liz de Asis Special thanks to Gen Go from...
7 tags
Work In Progress
I feel like I haven't painted in the longest time. I was so inspired by my latest shoot with Eunica that I wanted to paint something colorful for a change, instead of my usual monotone or duotone artworks. Also, it's my first time to paint an Asian! Hahaha! Hooray for firsts! :) However, due to my upcoming hell week, I'll have to postpone this piece for a while :(
6 tags
Portraits
HMUA & Photo: Liz de Asis Model: Eunica Lim
6 tags
Muted Colors
HMUA & Photo: Liz de Asis Model: Eunica Lim
8 tags
Rust + Peach
HMUA & Photo: Liz de Asis Model: Eunica Lim
7 tags
Porcelain
I had a shoot with Eunica today to take a break from our stressful academic lives. Here's our favorite photo of the bunch! She looks like a porcelain doll :D I'll be posting more photos soon :) HMUA & Photo: Liz de Asis Model: Eunica Lim
6 tags
Partners
These are long overdue shots of stuffed toys I bought some time ago. Only Buzz is left with me right now. Memories :(
5 tags
SO! F.A.B. Brand Ambassadors
triciawillgoplaces: (Photographed by Tricia Gosingtian, make-up by Marj Sia, hair by Liz de Asis - dream team again!) Photographed the brand ambassadors of SO! F.A.B., Rosanna Aranaz, Domz Tiu, Kryz Uy, Boop and Kimi Yap, about a month ago. Check the website out for more pictures! I love being able to spend time with fellow bloggers, but the dorky photographer in me likes it so much better...
7 tags
Paul & Joe x BLUSH
I got invited to attend a Paul & Joe x BLUSH magazine make-up seminar today :) Overall, it was a fun experience :D Not only did I learn a few tips, but I also got to see Jilli Gomez once again and meet Lissa Kahayon :)
10 tags
7 tags
Kyla
Behind the scenes photos of a shoot with Gine and Kyla :) I'm really proud of the hair here, yay! The flowers Gine bought were the perfect touch :D HMUA and Photography: Liz de Asis Model: Kyla
4 tags
Huskies!
Spotted these adorable Siberian Huskies while waiting for a shoot :)
6 tags
Sunday
Patty is too pretty for post processing :) HMUA & Photography: Liz de Asis Model: Patty Lloren
7 tags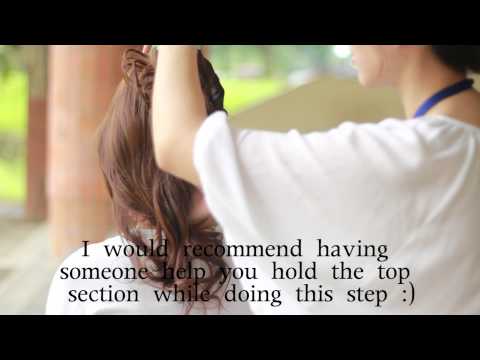 7 tags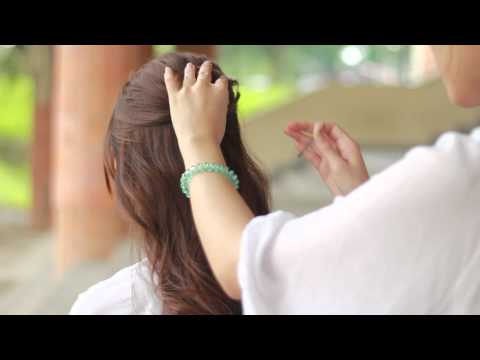 7 tags
Make Up + Update
Just wanted to show a close up of the make up I did on Patty last time. I'm a noob in the make-up department so I was so glad she liked it! :D  I'm sorry for not being able to upload new hair posts recently. It's midterms season and I also have some org work I need to finish up first. I've been really busy with school, and my personal life is not helping :c However,...
7 tags
Marié Digby
triciawillgoplaces: (Photography and styling by Tricia Gosingtian, make-up by Marj Sia, hair by Liz de Asis and Valerie Chua) Dream team! Thanks to my fabulous beauty queen friend Alexis Go (photo below),  I was able to spend a brief afternoon shooting YouTube celebrity-turned-international artist Marié Digby who was so incredibly sweet and nice to talk to and work with. So many...
6 tags
10 tags
5 tags
4 tags
Graduation Pictures
I can't believe I'm a senior already. Four years in college feel like only a year in highschool :O Time flies by so fast :c
5 tags
DIY Weave
5 tags
Anne Hathaway